Virus COMPO.
Super sharp design, easy to hit!
Increase straightness and flight distance by +5%
(According to in-house research)
INCREASE SMASH FACTOR, BALL CATCH, INITIAL VELOCITY AND DISTANCE.
Recommended length: 45-46.5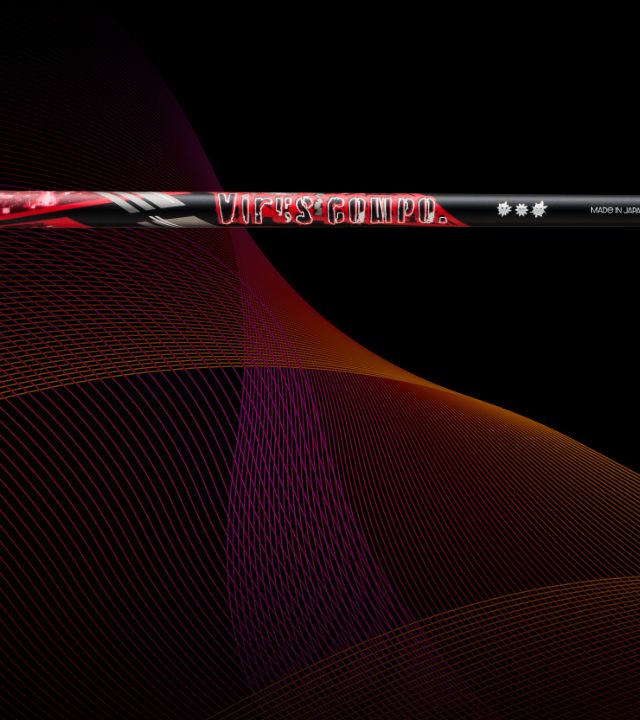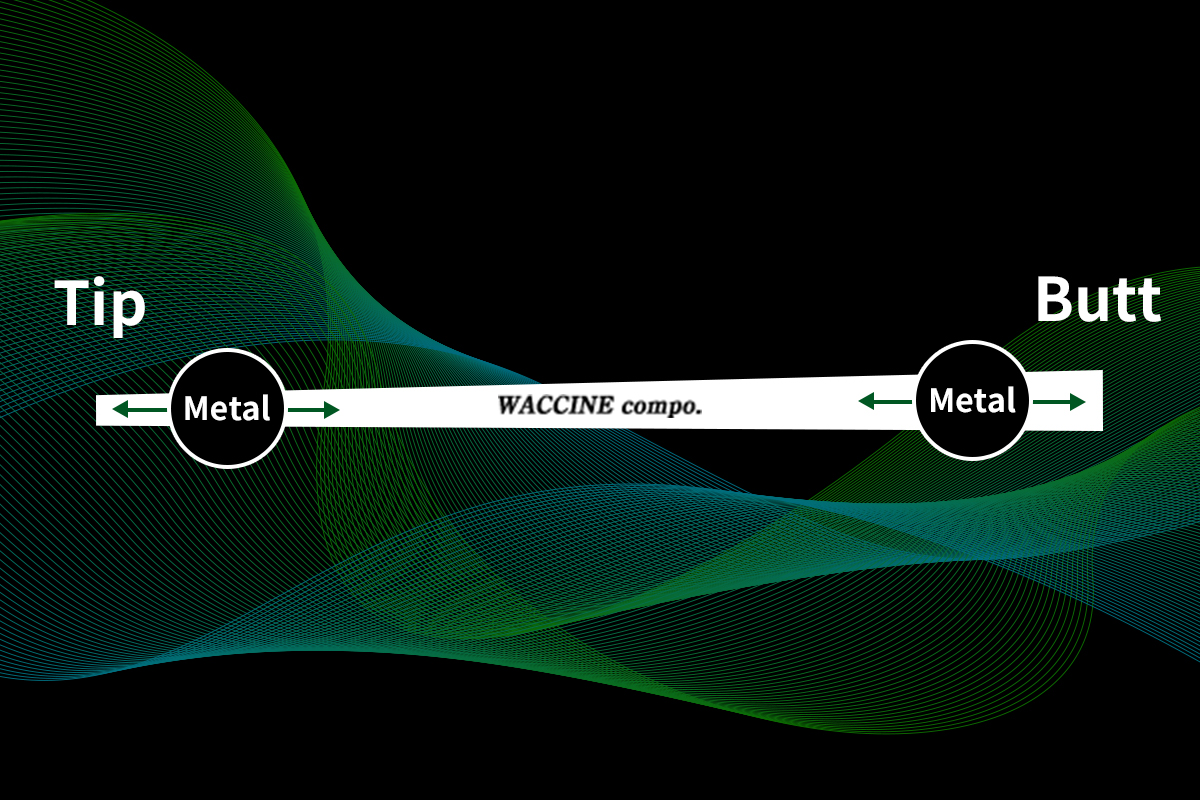 DOUBLE-COUNTER DESIGN (Pendulum Weight Distribution Design) since 2009
Manipulate "heavy" and "light" freely to increase your smash factor.
Unique formulation of metal at the tip of shaft and on hand position. Maximize your swing and smash factor by the ability to feel the weight despite its lightness, and vice-a-versa, improve your swing-through and increase clubhead speed by the ability to feel lightness despite its weight. This proprietary mechanism allows optimal weight distribution that is suited for every type of golfer.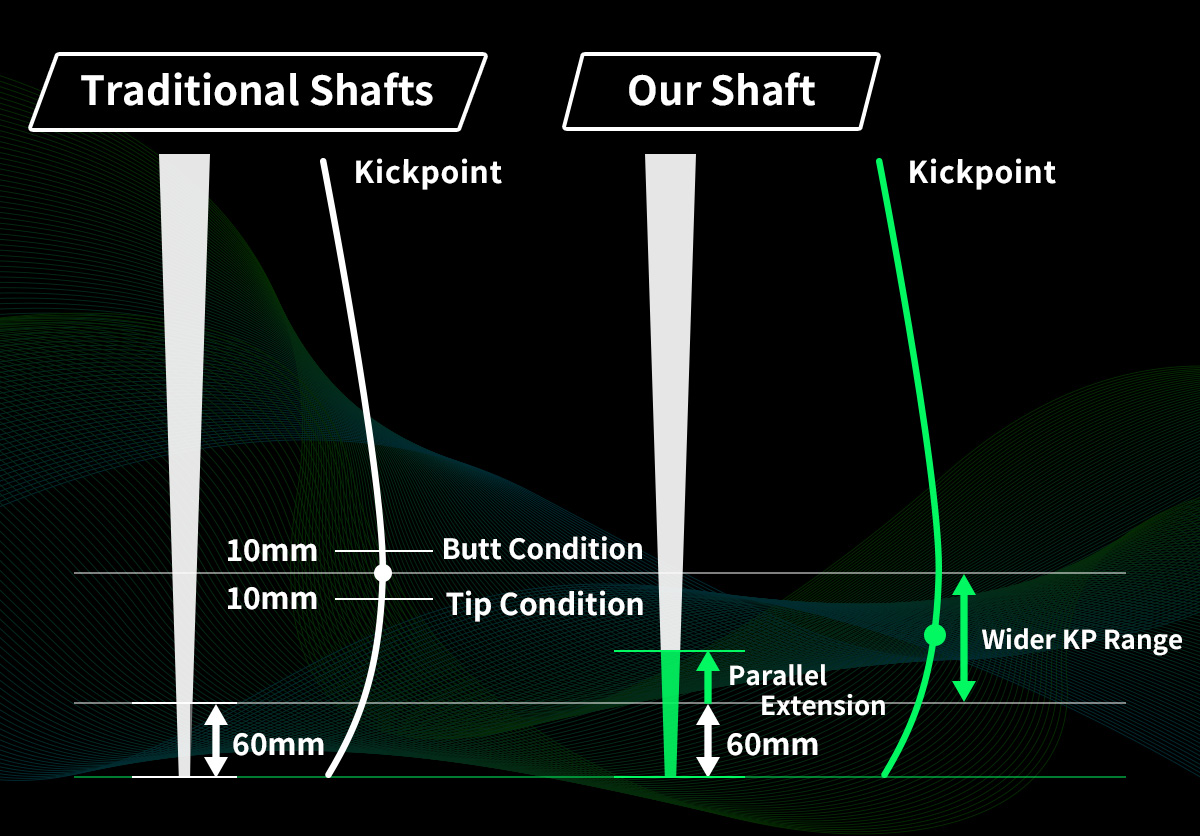 PET DESIGN (ULTRA-THIN PARALLEL TIP MECHANISM Patent Pending) since 2020
Improve 'initial velocity' and 'ball contact'.
With the conventional shape of a shaft, the allowable range of kick point (KP) was ± 10 mm, but by extending the straight tip length (parallel part) to about twice that of the existing shaft, the range of motion of KP has expanded dramatically. With our manufacturing technology, we are able to produce super-low KP shafts that have achieved unprecedented performance.
Target golfers who :
Are hard hitters that swing firmly
Are fast hit type that cannnot swing slow
Tend to slice and cannot catch the ball
Cannot get head speed
Shaft suitability by Golfer Type
Bend distribution map

Product specifications

Virus COMPO ¥55,000 (tax included ¥60,500)
Flex
R
S
X
Fit in H/S
39~42
43~46
47~50
Weight(g)
52
55
58
Kick Point
Low
Low
Low
Torque
5
4.5
4
New Frequency
(cpm)
225
250
270
Lengh
(Mm)
1168
1168
1168
Thickness
15.2
15.4
15.6